Very important features of smart phones
Greetings to all Tudors. Came away with my second tune. This tune may sound new to some and old to some. But considering the reality, I hope this tune will be useful for some. But let's begin.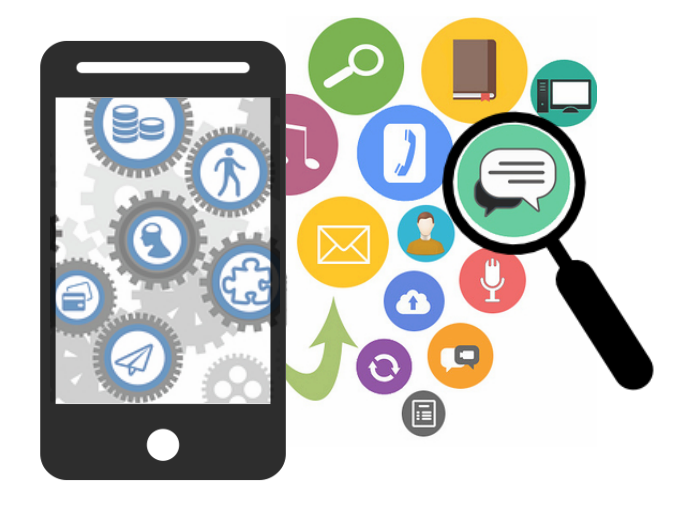 Nowadays it is difficult to find people who do not know how to use smart phones. From the office man to the day laborers, all classes of people are using Android. But unfortunately, many people do not know about the features of mobile phones. do you know What features does your phone have? Today I will give you some interesting information about the important features of Android phones.
1. Google offline maps: Google offline maps which is a very important feature of Google Maps. If you are traveling somewhere new then Google Maps will be your best travel guide. But unfortunately, if the mobile network is very bad there, you will have to suffer. So Google Maps is providing an incredible service considering your words. You can see Google map without mobile network. Wondering how to search Google Maps offline? First open the map. Click on the dotted line above on the left side.
Now click on offline maps from the menu. Now click on Select your own map. Click on the Download option on the bottom right and you are done. Then the offline map will be downloaded on your mobile which you can use whenever you want without mobile network.
2. Magnify with triple-tap: An interesting feature of Android is Magnify with triple-tap. Using this feature, the screen can be zoomed in or zoomed out by tapping on the phone screen. Both of these facilities are often useful to us. How to zoom in or zoom out on the mobile screen? First go to Accessibility. There you will see Magnify with triple tap or Magnify. You may not get it directly in some phones, you can get it in a sub category called Display or Vision. The point is that the function of Magnify is to zoom the screen.
3. Color Correction: Many times it can be seen that if you use mobile for a long time or do things like looking at the screen, your eyes get dazzled. In that case, if the color of the mobile phone is turned off, the damage is likely to be a little less. How to do mobile color correction? First go to mobile settings option. Then click on Accessibility. Accessibility has color correction. If it is not available in Accessibility on any mobile, you can get Color Correction from Display and Display from Settings.
4. Google lens: Google Lens is a service of Google. It mainly performs scanning functions. Almost every Android phone has Google search engine app. To the right of Google's search box is a button with a camera. This button basically does the work of the scanner. How to use Google Lens? First click on this camera. Then clicking on anything will scan the link. At the end, if you click on the search button, Google will search the link. In this case there must be Net Connection.
5. Shortcuts to anything: Any shortcut can be created using this feature of Android phone. Most people use this feature especially to use widgets or create custom home pages. Kivobe to create shortcuts on Android phones? The first thing to do to create a shortcut is: Tap and hold on the home screen. In this condition, the mood of the mobile display will change. There are many options available. From here you have to choose the preferred widget.
6. Return Current Tab Using Overview Button: Double tap on the overview button to return to the current tab. While using Android phone we often use multiple tabs. Sometimes you have to go from one tab to another or return to the current tab after finishing one tab. In that case the easy way is to double tap on the overview button.
7. High contrast text: Many people use Android phones for a long time. Many people have time to read small texts. For them, the important feature of Andrew's phone is High contrast text. This feature makes the texts on Android look a little bigger. You can increase the font size as you need. To turn on this feature, first go to the settings option of the phone. Click on Accessibility from Settings. Accessibility includes High contrast text which is usually turned off. You turn it on and set the font size as needed. This will give your eyes a lot of relief and is unlikely to cause any damage. But older phones may not get this feature.
8. Desktop site: For those who are used to using a desktop computer, using the browser on mobile can sometimes feel annoying. Also, there is a problem to find the required service in the mobile view of some sites. The solution to this problem is to use Desktop site. This feature of Android phone will save you from the hassle and you will be able to complete your work very quickly. To enable this feature you will see a dot menu in the upper right corner of the browser. Click there. Now look at the bottom of the menu and notice that you will see this feature. Tap on the feature to activate it.
If the Android-10 version is less than the feature that I will tell you now, you may not get it. Because this feature is specially for Android-10 users.
9. Dark Mood: Dark Mood is a very amazing service for Android. Google has added this feature since the public beta version was opened. The feature was later confirmed at Google's developer conference IO. The dark theme can be enabled from the battery option in the mobile settings.
These features are very simple but very important. Day by day the use of Android is increasing unbridled. Most people don't use their smart phones for anything other than Facebook, YouTube and TikTok, so no one needs to think about these common features. That's why these common features are unknown to most Android users.